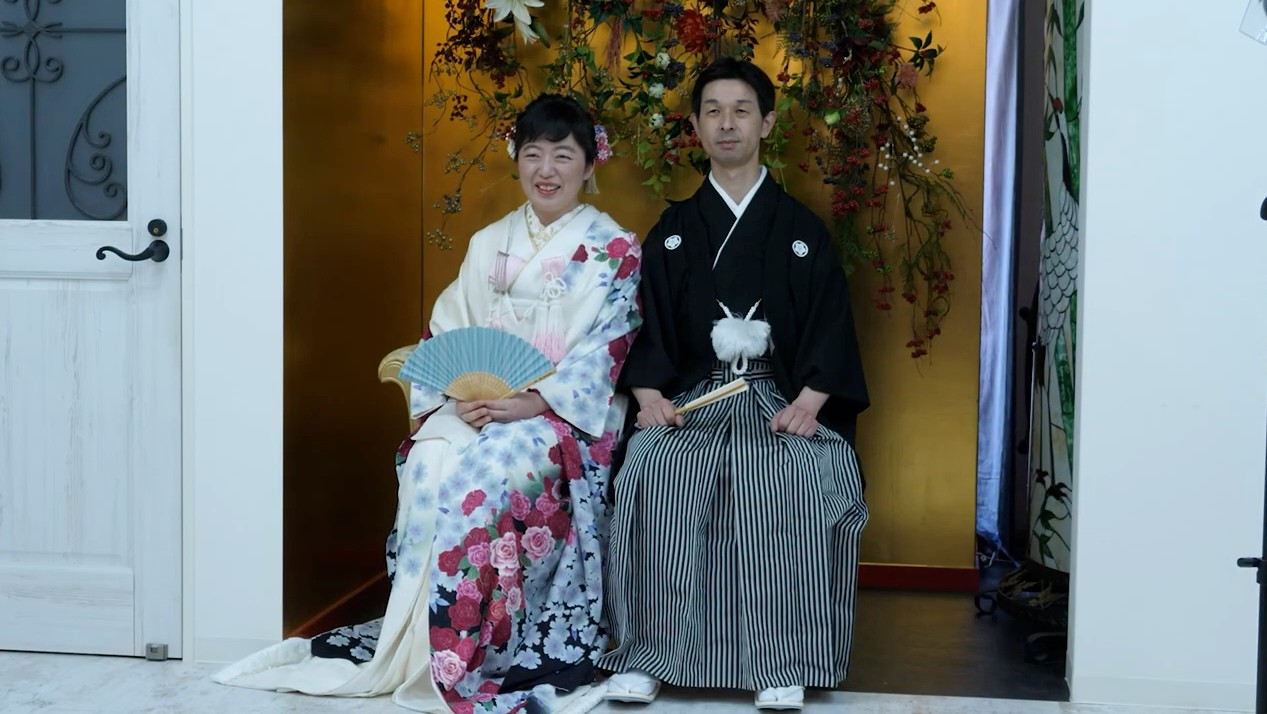 Etsuko Yoshida, who suffers from juvenile Parkinson's disease, overcomes her physical disability and accomplishes her dream of taking photographs wearing a kimono with her beloved husband.
Country(ies) of filming:
Japan
Country of production:
Japan
Duration (in minutes):
39 minutes
Producer/Production:
Company
Etsuko Yoshida was diagnosed with Parkinson's disease in her 20s. Parkinson's disease is an intractable disease that affects about 200,000 people in Japan, and it is said that there are tens of thousands of people with juvenile Parkinson's disease in their 20s to 40s. At the onset of the disease, Etsuko-san suffered from a lack of diagnosis, and doctors suspected that she was faking her symptoms. It was her husband, Tomoaki Yoshida, who accepted Etsuko and proposed to her. Based on his idea that no human being is perfect, he viewed the incurable disease as a kind of trait and decided to spend the rest of his life with Etsuko. Although Tomoaki 's family stubbornly opposed the marriage, calling it reckless, they did not give up and continued to persuade his family to agree to the marriage. Based on the support of the devoted Tomoaki, Etsuko has been making various efforts in their married life. Etsuko had a dream of having a wedding ceremony with her husband in kimono, but it was difficult for her crippled body to wear heavy kimono, and she gave up on her dream. Then, she found a company called Asusakura, which provides a service that improves kimonos for the handicapped and makes it easy for anyone to wear kimonos. Through Asusakura unique technology and service, Etsuko and her husband were able to fulfill their dream of wearing kimono as a couple.
Give Life to Your Story! -With the theme of "Give Life to Your Story!" He has continued to present films on social issues in the form of "No Voice," a film about the problem of the killing of dogs and cats, and "Amanogawa," a film about the interaction between a high school girl who has lost her mind and her alter ego, the robot "OriHime. His next film will be "Who's Dancing Now? (to be released in 2023). In parallel with his work as a film director, he also engages in research and educational activities. Based on the perspective of cultural anthropology, he focuses on the nature of relationships, and continues to communicate in an easy-to-understand way to students the mindset necessary to live in the age of VUCA. He is the president of Cosmobox Corporation and a doctoral student at the Japan Advanced Institute of Science and Technology(JAIST).
Delegate-only link:
fetching delegate only link ... You have to be a paid-up delegate to view the film. Please log in to confirm your delegate status. Login