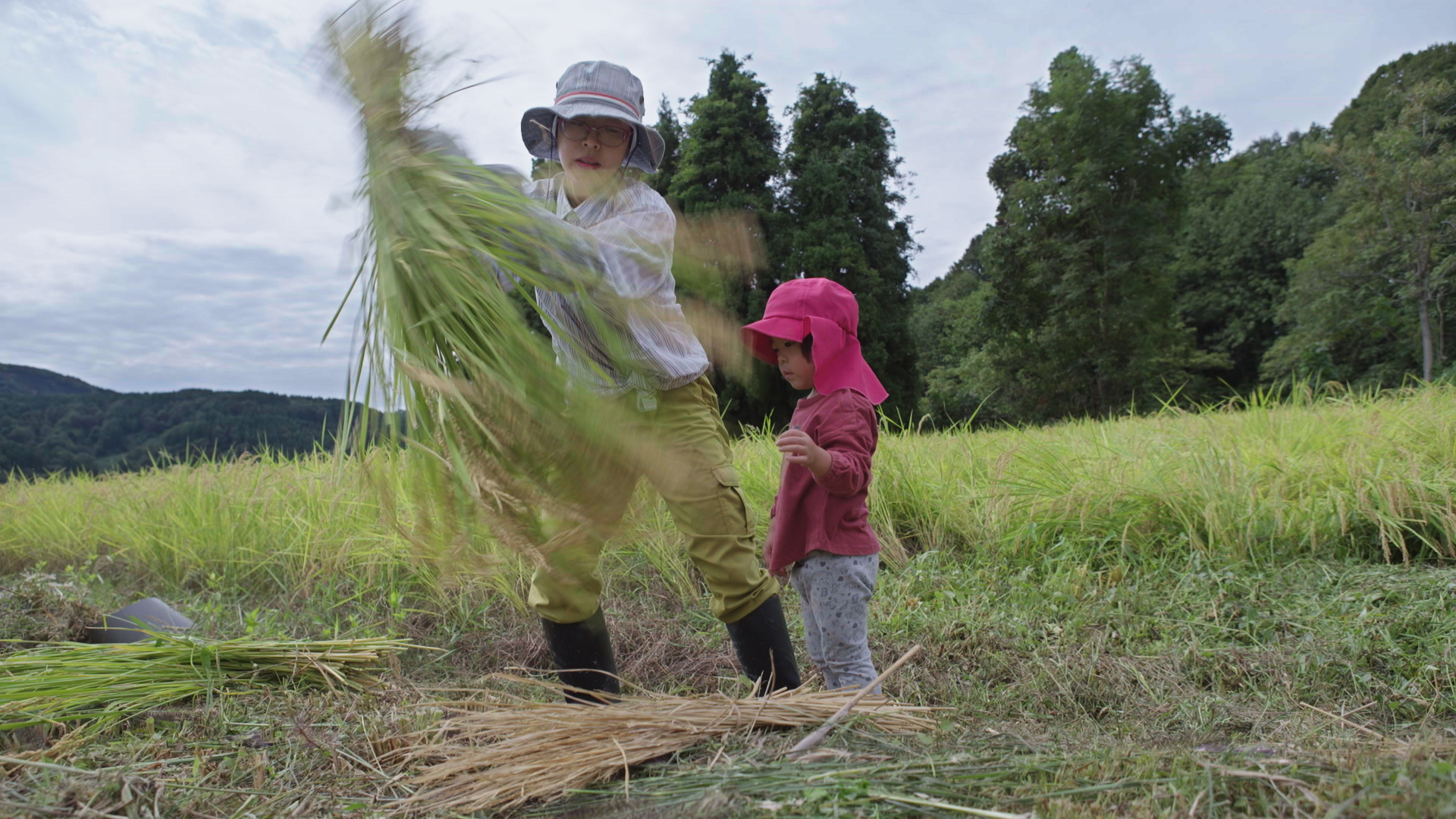 Reisfeld statt Tokio: Japans junge Landfrauen
Nature instead of mega city – a film about young Tokyo women who courageously turned their lives around and gave a remote mountain village a new lease on life.
Country(ies) of filming:
Japan
Country of production:
Switzerland
Duration (in minutes):
29 minutes
Producer/Production:
Company
Tamami Shigitani never thought she would become a farmer in a remote mountain village. The 38-year-old lived in Tokyo, a city of 38 million people, and was stuck in Tokyo's white-collar corset. She was not happy. Nine years ago, chance led her to the rice chamber of Japan in Niigata prefecture. There she met people who do not consume, but produce, and who organize their own day. In wellies and work gloves, Tamami fell in love with nature, the smiles of the elderly in the village – and a young man. Soon afterwards, the people of Ishidani got to celebrate the first wedding in over forty years. And only a few years later, got to hear the laughter of young children in the village for the first time in decades. Fascinated by the knowledge of the mostly elderly residents, Tamami has been absorbing everything like a sponge. She enjoys learning all about rice cultivation and the wild vegetable plants on the mountain slopes. Time is precious: Almost everyone in the village is well over seventy years old. Recently, there has been another newcomer to the village: Kanako Miwa, who continues to work remotely for a consulting firm in Tokyo, and her husband Yoshikazu, who participates in a government program to support rural areas. The couple in their early forties have just survived their first winter in Japan's "snow country" and are embracing the lessons of nature and the village's elderly. A film from Japan about the courage of young women to turn their lives around – and roll their sleeves up -, and the consequences for an entire village.
Sonja Blaschke is a multilingual freelance print journalist, author and TV production coordinator/ producer from Germany based in Japan. She moved to Tokyo in 2005 and speaks Japanese fluently. She reports mostly about East Asia, especially Japan and Taiwan. Since 2016 she has expanded her scope of work to the Southern Hemisphere, notably Australia and New Zealand. While she has over a decade of experience producing TV documentaries on science and society for German and Swiss public television (ZDF, ARD, SRF), "Rice field instead of Tokyo" is her first documentary as an author and director.
Delegate-only link:
fetching delegate only link ... You have to be a paid-up delegate to view the film. Please log in to confirm your delegate status. Login