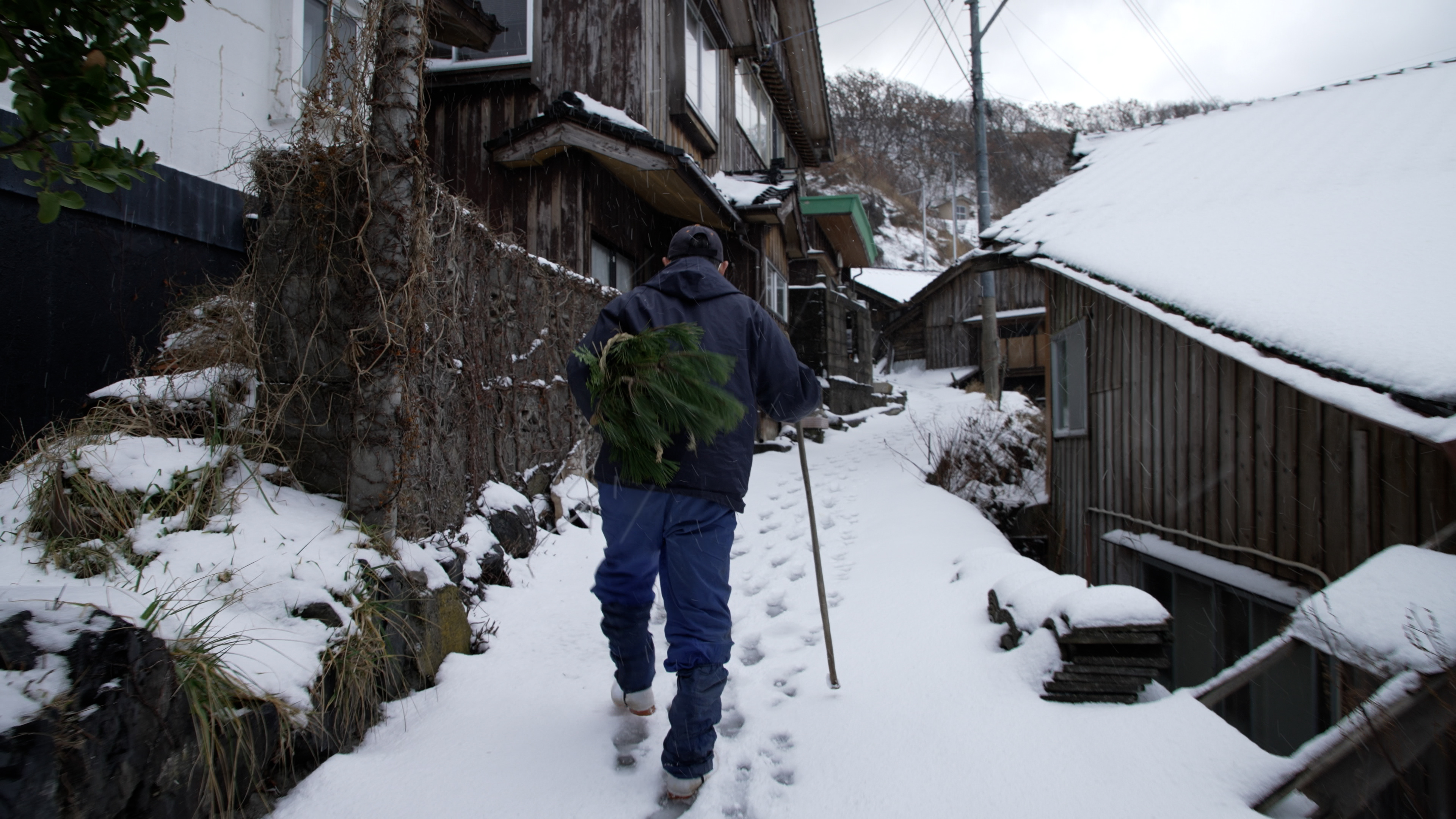 Over the course of several years the life of a Japanese fishing village unfolds slowly and undramatically despite deaths and accidents in the village and catastrophes in the world.
Country(ies) of filming:
Japan
Country of production:
Japan
Duration (in minutes):
95 minutes
Producer/Production:
Company
The tiny village of Kitaushima on Sado Island has only thirty inhabitants and is threatened by all the pressures affecting rural Japan. Despite these problems the people who live in the village are mostly happy, extremely generous, very hard-working and they lead a life that looks like a sustainable model for the rest of the world, with a sense of collective stewardship of the commons (the sea, the forest, the rivers) and a respect for the non-human world. Over the course of eight years we filmed the people in the village and tried to capture the rhythms of their lives and work and their thoughts about the changes in the village. I hope that the film reveals the beauty of this place and some of the knowledge embodied there in people's lives that could provide food for thought for the future of human society.
John Williams has written and directed several feature films in Japan: Firefly Dreams (Ichiban Utsukushi Natsu, 2001), Starfish Hotel (2007), Sado Tempest (2013), The Trial (Shinpan, 2017) and most recently Tabi, shot in Kitaushima (In Post-Production.) He teaches film production, poetry translation and art practice at Sophia University.
Delegate-only link:
fetching delegate only link ... You have to be a paid-up delegate to view the film. Please log in to confirm your delegate status. Login