Fellow at Blackfriars Hall, University of Oxford, and a Fellow of the Royal Historical Society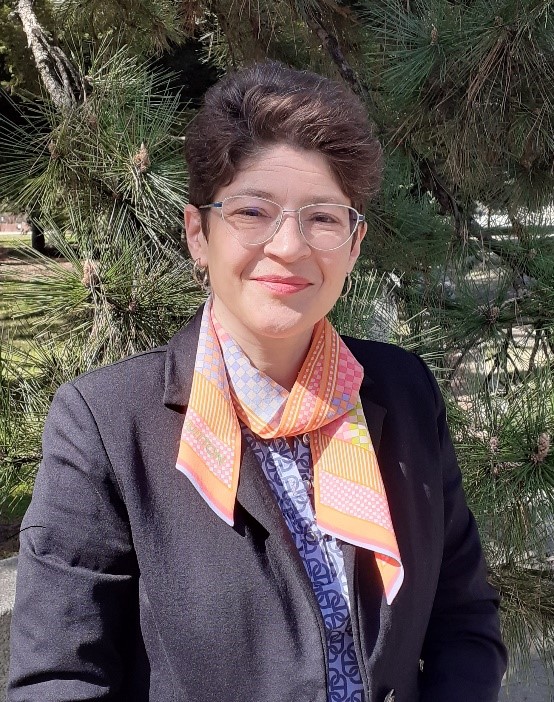 My name is Pia Jolliffe. I am originally from Vienna (Austria), but since 2006, I have lived mostly in Oxford (UK). I am a scholar of Japanese history. As a mother of three young children, I know of the challenges of academics with parental care responsibilities. Since 2005, I am a member of the Japanese Anthropology Workshop (JAWS). My particular interest in historical anthropology is reflected in my current book project on children, emotions and memory during the transition from Sengoku to Tokugawa Japan. I love teaching early modern Japanese history to a variety of students including undergraduates from various Oxford colleges, mature adult learners at the Oxford Department for Continuing Education as well as visiting students at the University of Oxford.
As an EAJS council member, I would be keen to foster closer collaboration between universities and other institutions such as libraries, archives and museums across Europe and Japan. The pandemic has shown us how important smooth interaction between such institutions can be for researchers to access Japanese primary and secondary sources, ranging from written text to artefacts. I would also hope to contribute towards making conferences more family friendly, for example by looking into possibilities for childcare arrangements at conference sites and/or scholarships for those who need to pay for childcare at home in order to travel to a conference. Finally, I would encourage the EAJS to consider using conferences as an opportunity to engage with the public on topics related to Japan.
Pia Jolliffe is a Fellow at Blackfriars Hall, University of Oxford, and a Fellow of the Royal Historical Society. She holds a DPhil in International Development from the University of Oxford, a diploma (DESS) in Asian Studies from the University of Geneva and a Master's in Japanese Studies from the University of Vienna. After a postdoc position at the Oxford Institute of Population Ageing (2013-2016), Pia joined the Nissan Institute of Japanese Studies as an Academic Visitor (2016-2017) and as a Teaching and Research Associate (2017-2020). Since then, Pia has been teaching at the University of Oxford tutorials and lecture courses in early modern and transnational Japanese history.
Being an author of monographs, an edited volume, articles and book chapters, Pia Jolliffe's most recent publications include:
2023 'Naughty, bold, and blessed: Sixteenth-century Japanese children's voices mediated in the writings of Luís Fróis' Journal of the History of Childhood and Youth, Vol. 16, no. 2, 211-228.
2022 'Die Tensho-Mission: Beginn einer schwierigen transnationalen Beziehung.' In: Bernhard Scheid, Religion-in-Japan: Ein digitales Handbuch. Vienna: University of Vienna, https://www.univie.ac.at/rel_jap/an/Essays/Tensho-Mission
2021 'Jesuit translation practices in sixteenth-century Japan, Sanctos no gosagueo no uchi nuqigaqi and Luis de Granada', with Alessandro Bianchi, in Jieun Kiaer et al Missionary Translators: Translations of Christian Texts in East Asia. London: Routledge.
2020 'Forced Labour in Imperial Japan's First Colony: Hokkaido' The Asia-Pacific Journal. Japan Focus. 18, Issue 2, Number 6.
2018 Prisons and Forced Labour in Japan. The Colonization of Hokkaido, 1881-1894. London: Routledge.