Thomas Piercy, hichiriki
Lish Lindsey, ryūteki
Fabio Rambelli, shō
Kimono Exhibition
VANDENHOVE Paviljoen
August 17, 14:00
Banshikichō no chōshi 盤渉調調子 – Fabio Rambelli, shō solo
(Modal prelude in Banshikichō, equivalent to B dorian)
Seigaiha 青海波 – Thomas Piercy, hichiriki – Lish Lindsey, ryūteki – Fabio Rambelli, shō
Opening Ceremony
Aula Academica
August 17, 16:00
Fabio Rambelli, shō solo
Ichikotsuchō no chōshi 壱越調調子 Modal prelude in Ichikotsuchō, equivalent to D mixolydian
Fūr Alina, Arvo Pärt, 1976; adaptation for shō by Fabio Rambelli (2021)
Ogunde, traditional, adaptation for shō by Fabio Rambelli after John Coltrane, 1967 (2020)
Japanese Garden Concert
August 18, 11:30 – 13:00
Thomas Piercy, hichiriki – Lish Lindsey, ryūteki – Fabio Rambelli, shō
Hyōjō netori 平調音取
Bairo 陪臚
Etenraku 越天楽
Ricercare (Fabio Rambelli, 2022)
Onibi 鬼火 (Masatora Goya, 2022)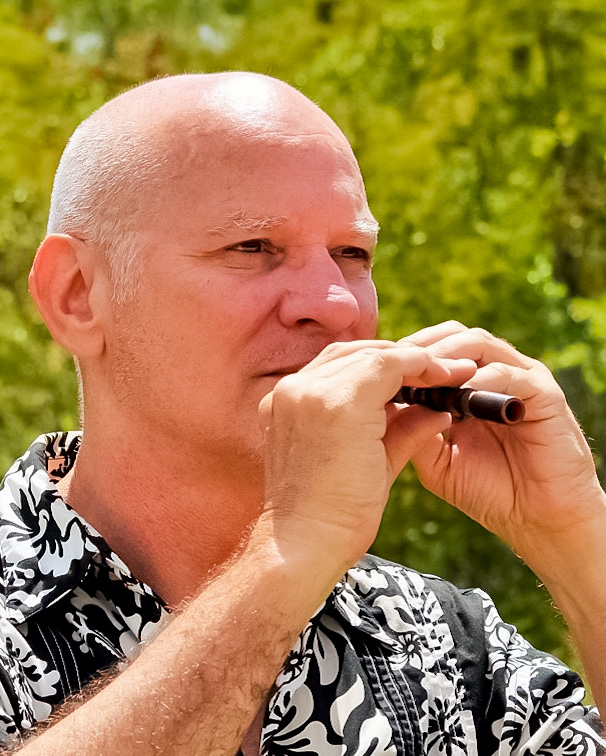 Thomas Piercy, already a prominent figure in the contemporary classical world as a clarinet soloist, decided during a visit to Japan in 2012 to start the study of the hichiriki with world-renowned hichiriki player Hitomi Nakamura. In addition to his own compositions for hichiriki, composers whose hichiriki works have been composed for and premiered by Thomas Piercy include Gōya Masatora, Hirayama Tomo, Matsumoto Yūichi, Misawa Yukari, Morita Yasunoshin, Ōhata Daisuke, Chatori Shimizu, Alyssa Aska, Kanokpak Changwitchukarn, Yihan Chen, Melissa Grey, Zhihua Hu, Bin Li, David Loeb, Piyawat Louilarpprasert, Sandro Montalto, Luigi Morleo, and Edward Schocker.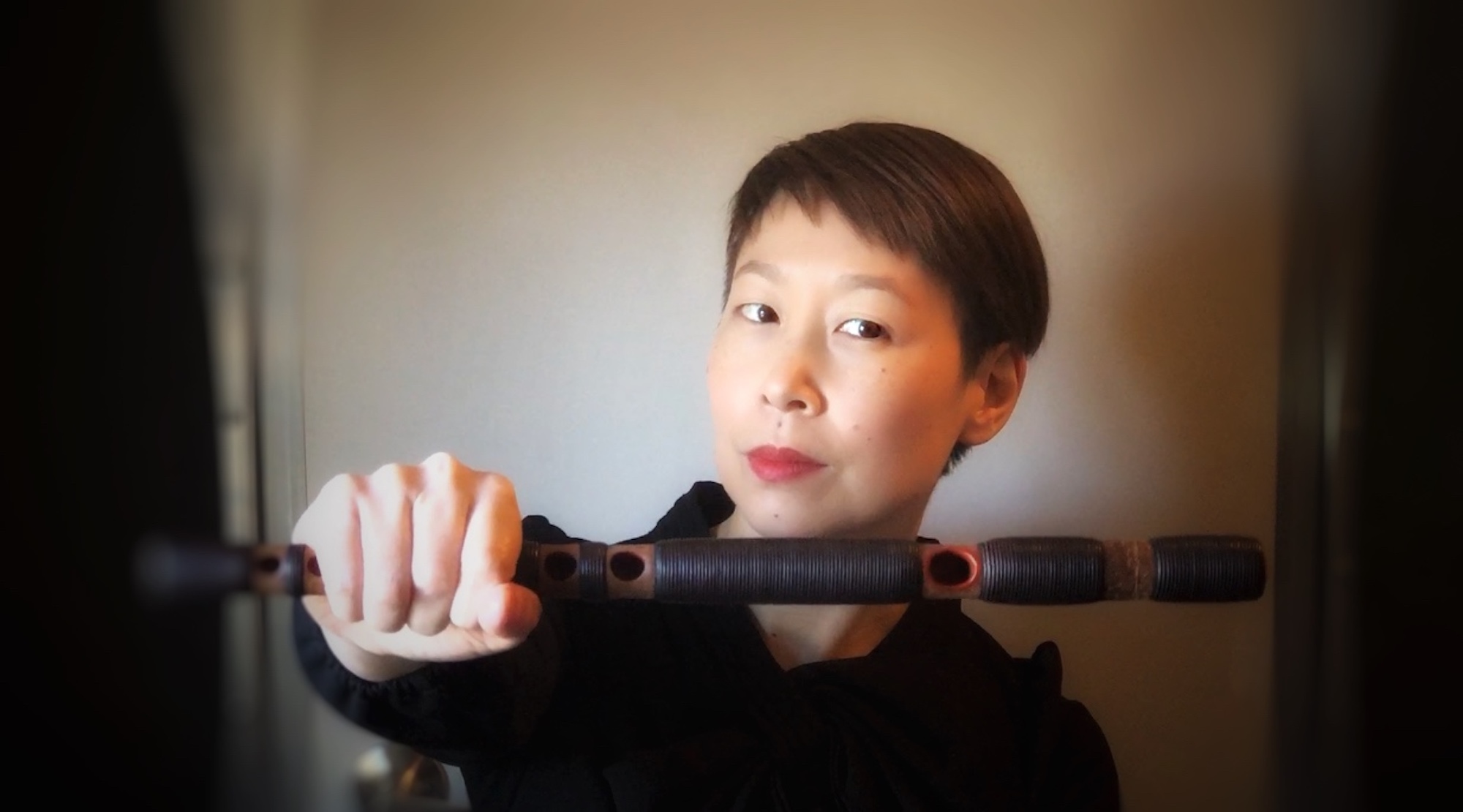 Alicia "Lish" Lindsey (she/her) is the Gagaku Ensemble Director at Columbia University (NYC). She began studying Gagaku with Columbia University professors Sasaki Louise, Sasaki Noriyuki, and Fukui Yōichi and furthered her studies in Japan with Sasamoto Takeshi, Yagi Chiaki, Ōkubo Yasuo, and Echigo Minami. In addition to Columbia University, Lish teaches applied flute, directs/conducts flute choirs, and is an adjunct music lecturer at CUNY Brooklyn College (NYC), New Jersey City University, Wilkes University (PA), and Summer Music in Tuscany (Italy).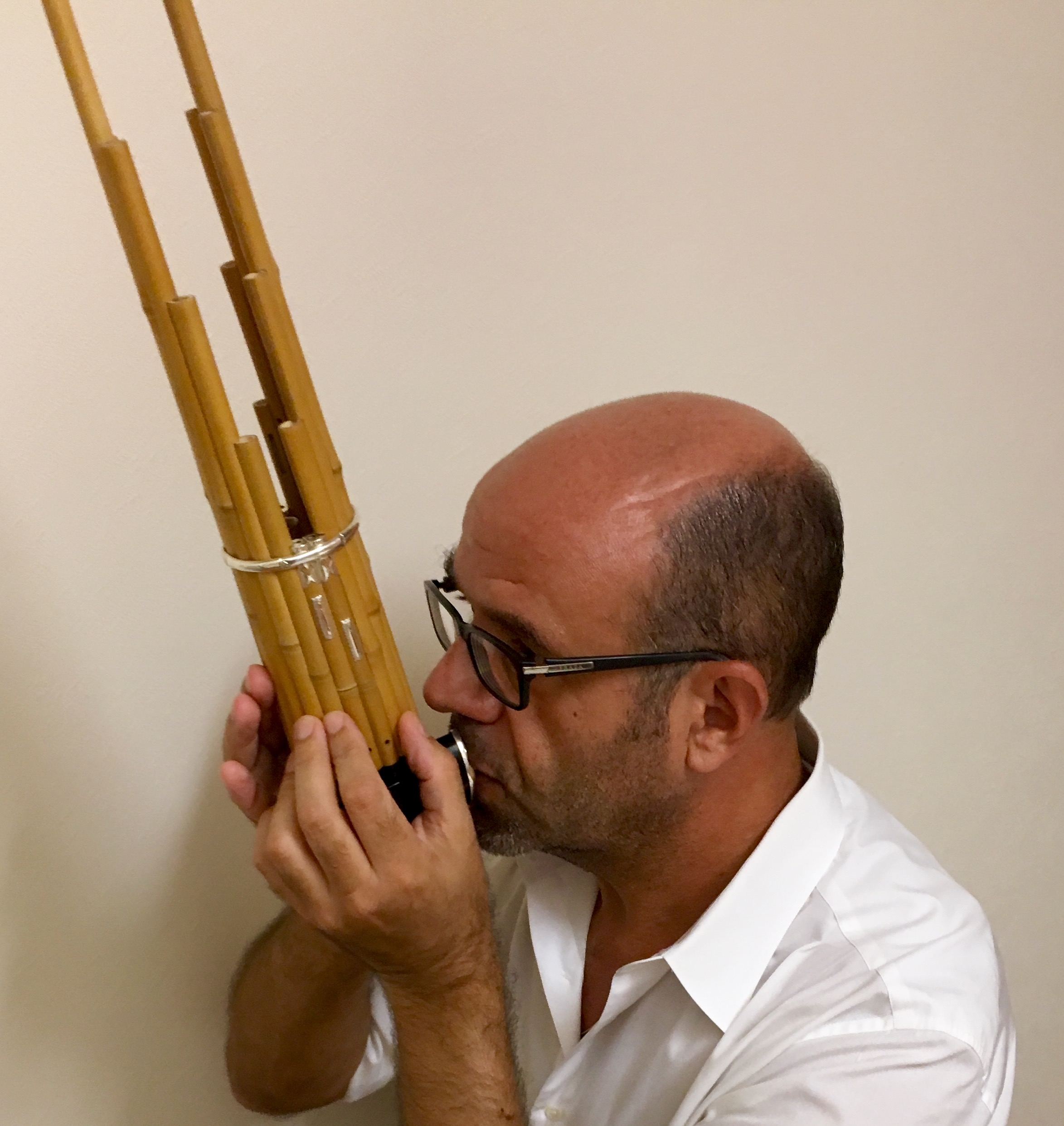 Fabio Rambelli is professor of Japanese religions at the University of California, Santa Barbara, where he is also the director of the UCSB Gagaku Project. He is the author of several articles on Gagaku, and is currently working on a book on the cultural history of this genre of music; he has also written and adapted music for shō and for Gagaku woodwind trio. Rambelli plays the shō; he has studied with Bunno Hideaki, former director of the Gagaku orchestra at the Tokyo Imperial Palace, and with Naoyuki Manabe. The most recent CD of his duo Neo Archē, Pearls, came out in April 2023 (Edgetone Records).
Supported by Shinto Studies – University of California, Santa Barbara; Robert N. H. Ho Family Foundation Global (Buddhist Cultural Heritage Project at the University of California, Santa Barbara)