I feel highly honoured to have been nominated as a candidate for the EAJS council. Currently based in Japan, I am a mid-career scholar with a strong focus on interdisciplinary research. Relying on my work and research experiences in various academic environments, including in Germany, Japan and the UK, I hope to contribute to strengthening the network of Japanese Studies. To date, I have worked on cultural representations of the Fukushima disaster, negotiations of gender and power in classical Japanese culture, and stagings of contemporary society in Japanese performance art.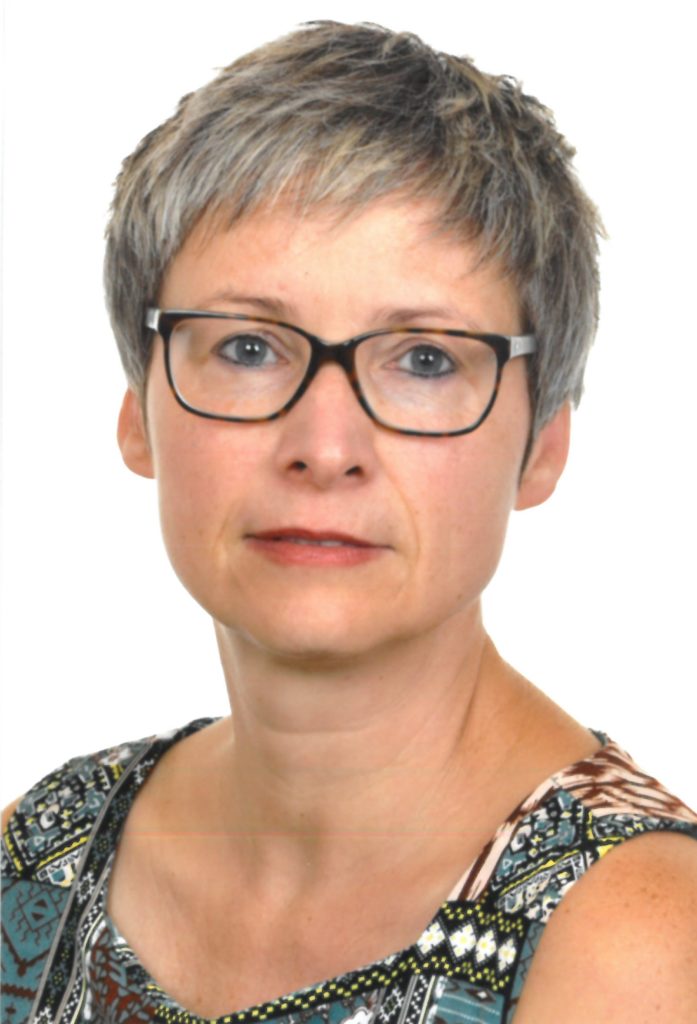 As an EAJS member since 2003, I have not only come to cherish EAJS conferences as a valuable platform for exchanging insights with international colleagues, but also as a space for discussing my own research and to further expanding my knowledge of Japanese Studies. Recently, I also served as a convenor for the Performing Arts Section at the EAJS Conference in Lisbon and the Visual & Performing Arts, Film and Media Studies Section at the EAJS Conference Japan in Tsukuba.
My aim will be to further advance interdisciplinary exchange at the EAJS and to enhance the outreach of European research on Japan by attracting scholars from Japan and the U.S. In addition, I also envision taking the initiative in exploring ways and means to utilize the EAJS as a platform to support both early and mid- career scholars in taking the next steps in promoting their academic careers.
Since 2018 Senior researcher at the German Institute for Japanese Studies Tokyo
Since 2016 Adjunct researcher at the Tsubouchi Memorial Theatre Museum,
Waseda University
2017 Lecturer in Japanese Cultural Studies, University of Manchester
2016 Humboldt Foundation postdoctoral researcher at the International Research Center "Interweaving Performance Cultures", Free University Berlin
2014 –2016 Japan Society for the Promotion of Science postdoctoral researcher at Waseda University
2009 – 2014 Lecturer in Japanese Studies at Freie Universität Berlin
2007 – 2009 Lecturer in Japanese Studies, University of Trier
2008 Ph.D. in Japanese Studies at University of Trier
2003 – 2006 German Research Foundation doctoral research fellow at the "Identity and Difference. Gender Constructions and Interculturality (18th-‐ 21st Century)" Graduate College (University of Trier)
2000 Magistra Artium in Japanese Studies at Free University Berlin
1999 B.A. in German Literature at Free University Berlin
1997 B.A. in Art History at Free University Berlin
List of Selected Publications
The author of many articles and book chapters, Verena Blechinger-Talcott's publications include
2019 A Multifaceted Fukushima – Trauma and Memory in Ōnobu Pelican's Kiruannya and U-‐ ko. The Asia Pacific Journal Vol.17, Issue 1, No.1, January 19.
2017 (with Kristina Iwata-‐ Weickgenannt, eds): 'Fukushima' and the Arts – Negotiating Disaster. Routledge. https://www.routledge.com/Fukushima-‐ and-‐–the—Arts— Negotiating—Nuclear-‐ Disaster/Geilhorn-‐ Iwata-‐ Weickgenannt/p/book/9781138670587.
2017 Challenging Reality with Fiction – Imagining Alternative Readings of Japanese Society in Post-‐–Fukushima Theatre. In: Geilhorn, Barbara and Iwata— Weickgenannt, Kristina (eds): 'Fukushima' and the Arts – Negotiating Disaster. Routledge, 162—176.
2017 Women in a Man's World – Gender and Power in Japanese Noh Theatre. In: Madhavan, Arya (ed.): Women in Asian Performance – Aesthetics and Politics. Routledge, 28-‐ 38.
2017 Local Theatre Responding to a Global Issue – 3/11 seen from Japan's Periphery. Japan Review 31: 123-‐ 39.
2015 From Private zashiki to the Public Stage – Female Spaces in Early 20th Century Nō. Asian Theatre Journal 32.2: 440-‐ 63.